After a hectic summer of work, trips, exams and fun we were in desperate need of a holiday to recharge our batteries! Asia was our destination of choice and we hit the road to have some fun in the crazy and chaotic Bangkok. One week of travel bliss with sightseeing, rooftop cocktails and chilling out by the pool! Bangkok here we come!
Getting there
'Welcome to Suite 1k Ms McArdle, enjoy your flight!' We definitely lucked out with our row 1 seat allocations and the trip to Bangkok was most enjoyable in our little suites. Champagne, a dessert trolley and a cosy flat bed all ensured there was no jetlag after this flight!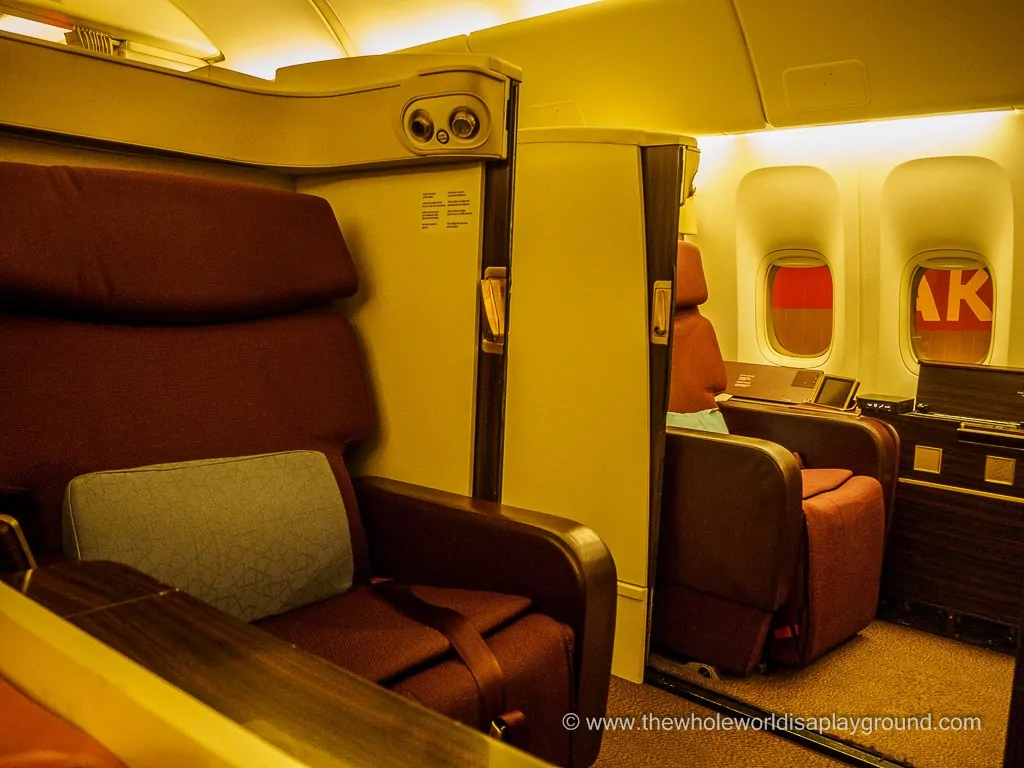 The dessert trolley! On a plane!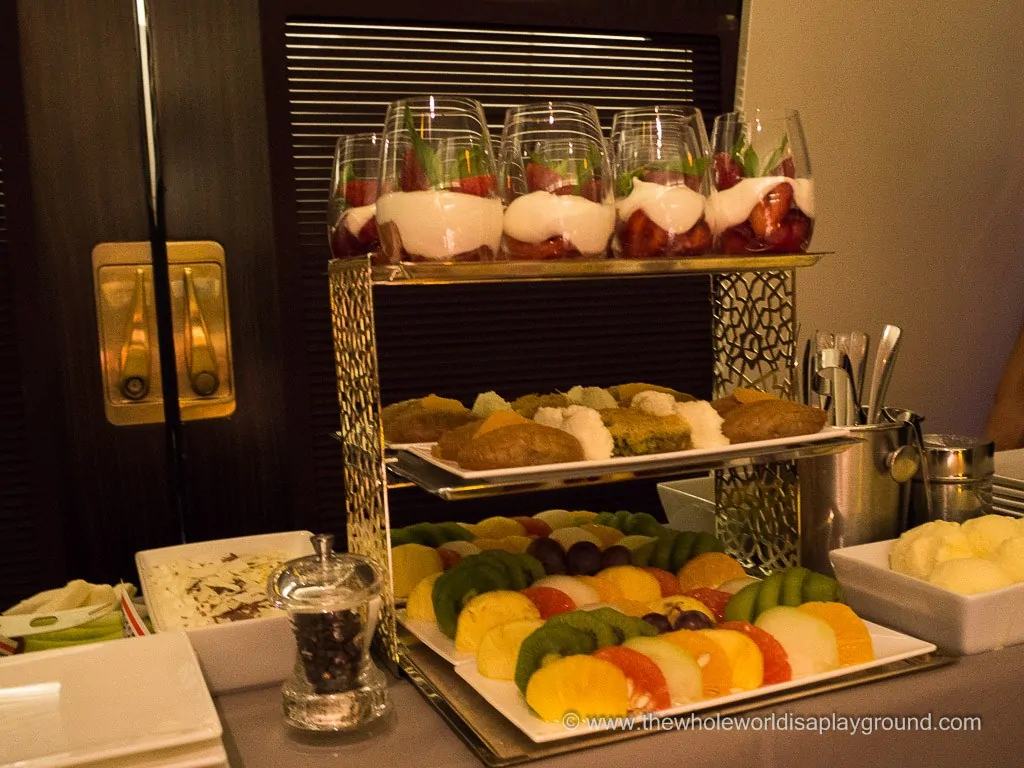 Bangkok
Our first few days in Bangkok were spent partaking in my favourite activity. Sightseeing! Buddhas, Buddhas and some more Buddhas were on the list and we checked out all the incredible sights that Bangkok had to offer!
My favourite! The Reclining Buddha: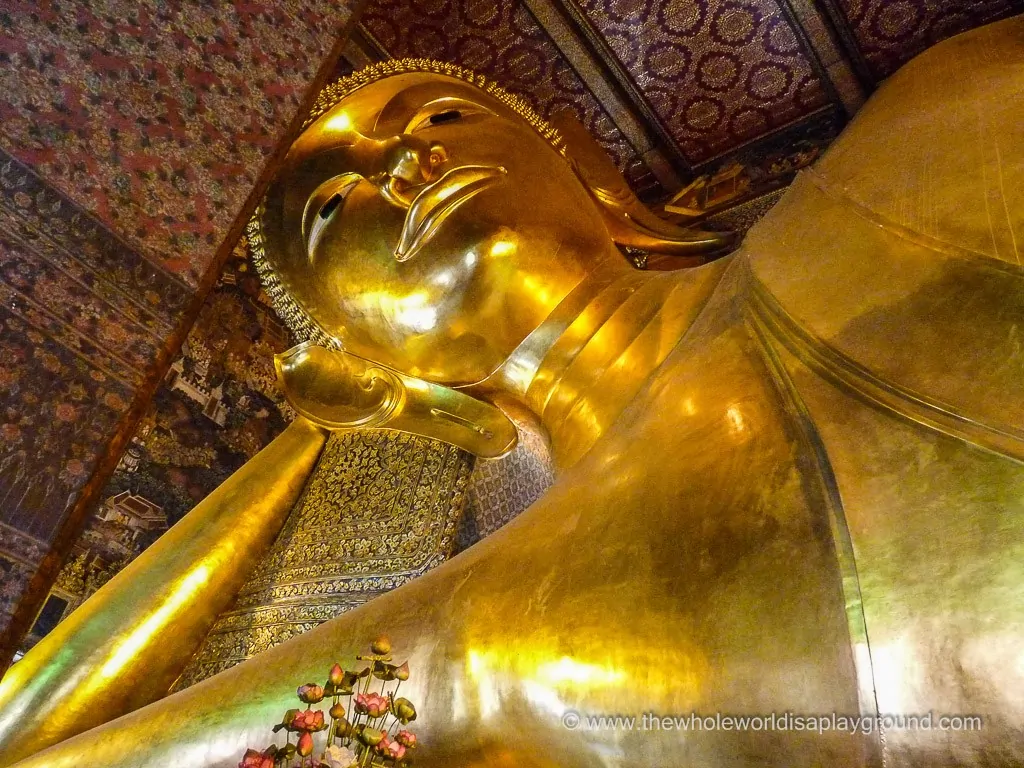 Wat Arun: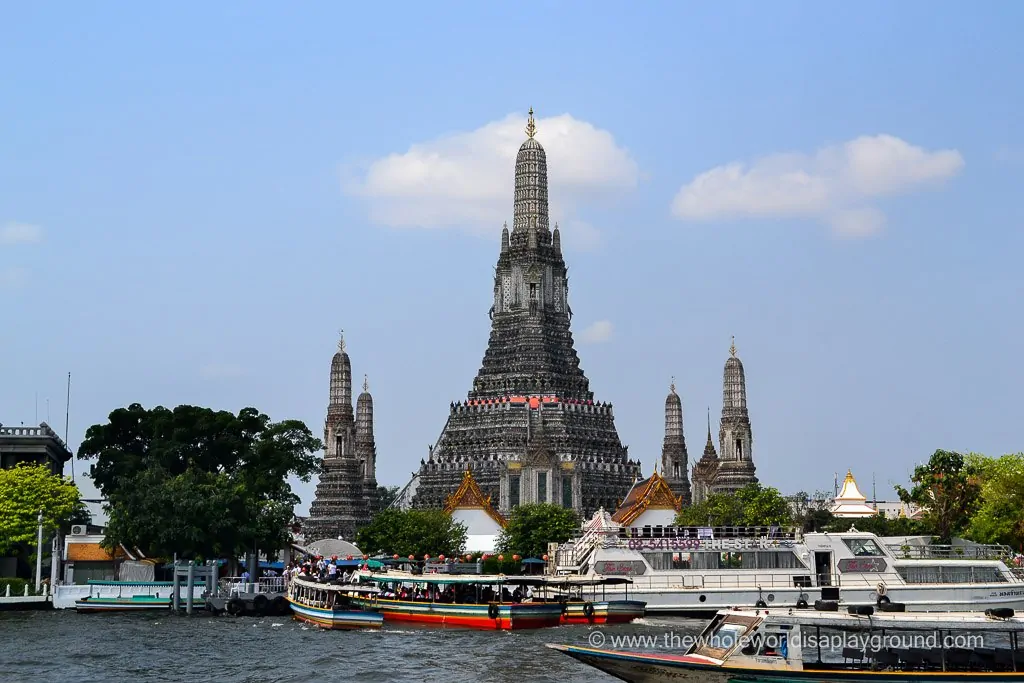 Tuk tuk time!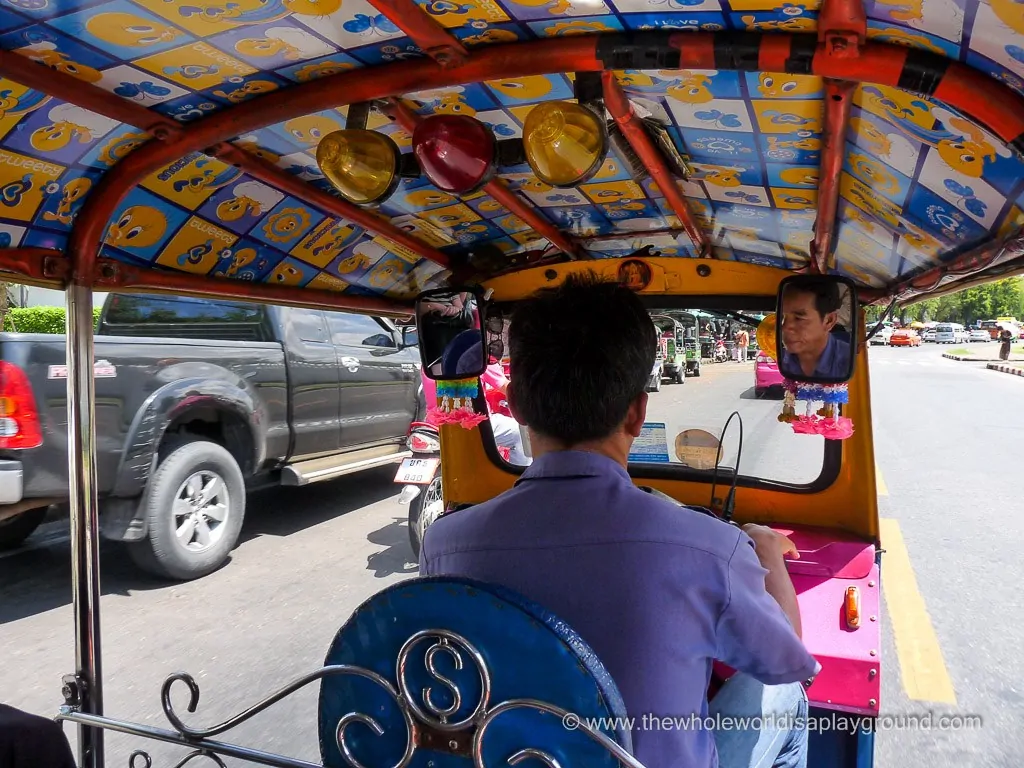 City streets!
A David Beckham Buddha. I kid you not!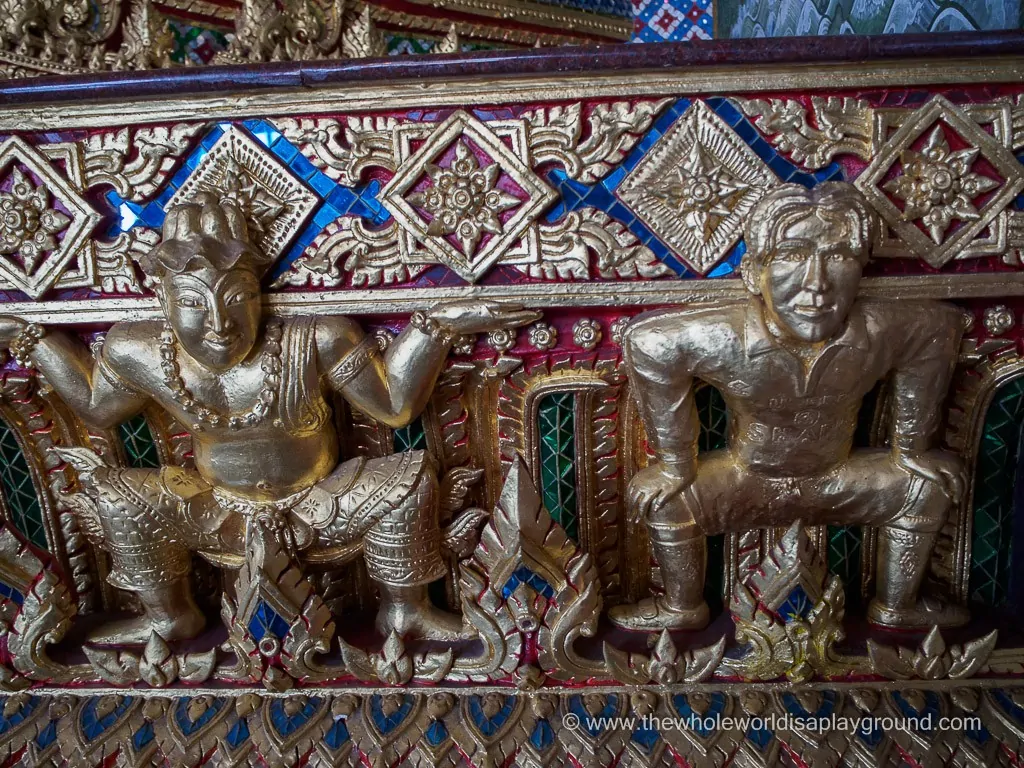 The pool at the JW Marriott: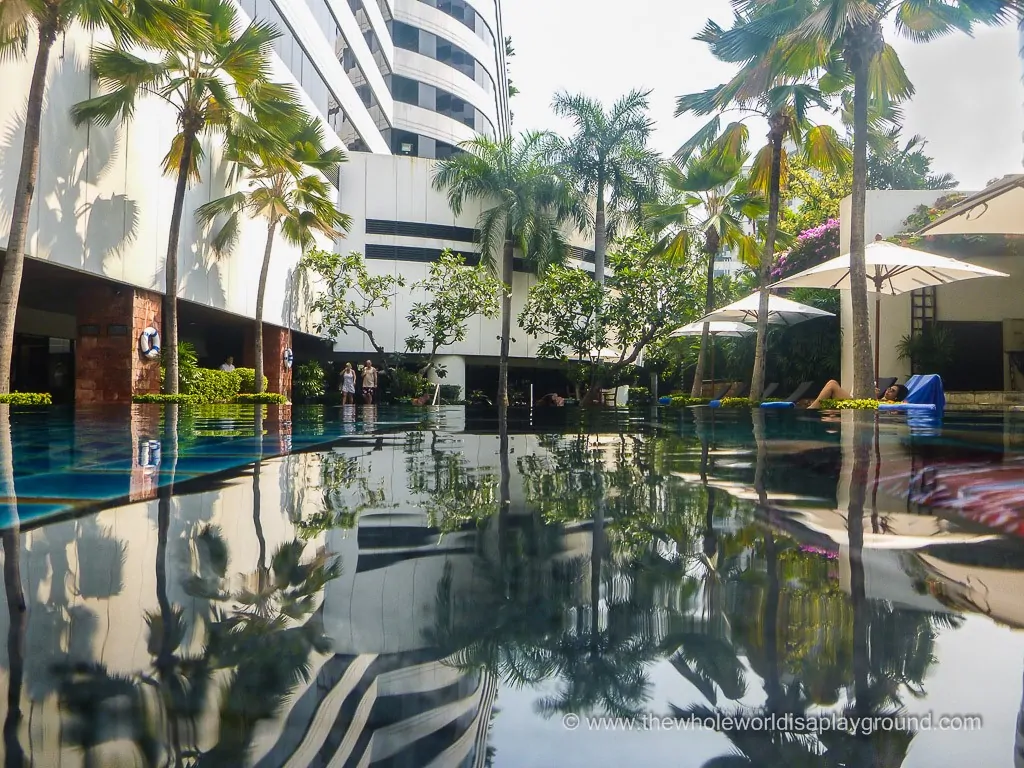 Ayutthaya
After a few days of Bangkok fun we decided on a day trip to Ayutthaya, Thailand's ancient capital, which is home to all my great loves: Buddhas, ruins and UNESCO World Heritage status. Bliss! Check out our day in Ayutthaya here and how to get there here!
Wat Lokaya Sutha: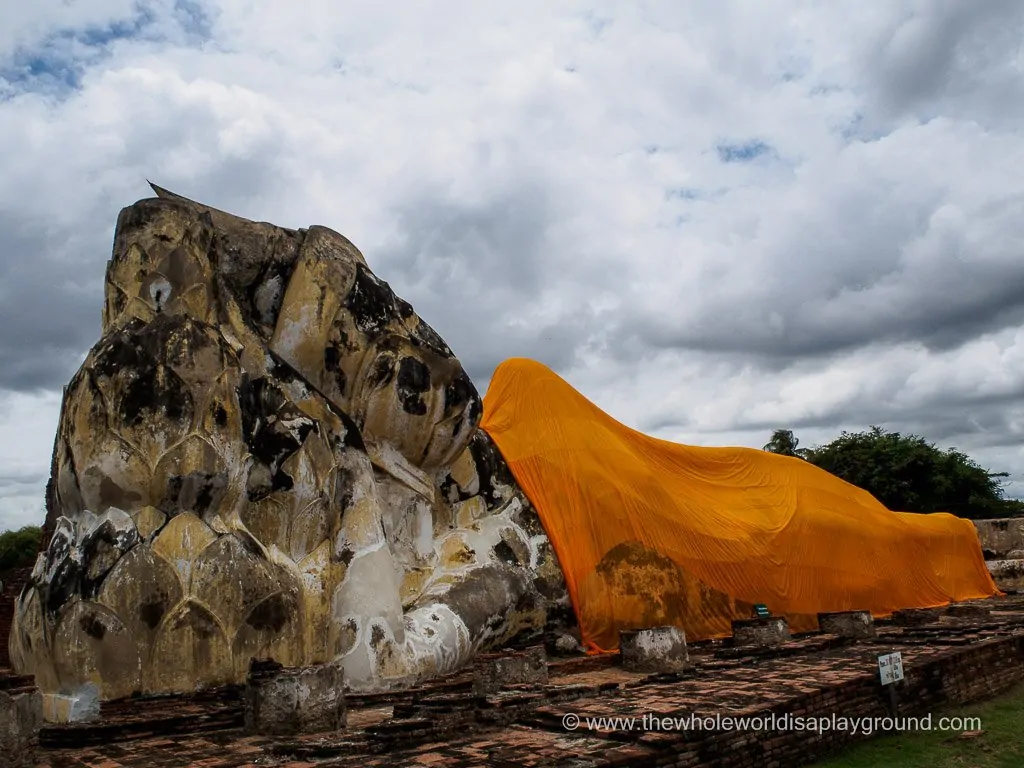 The infamous Buddha face in the tree roots at Wat Mahathat: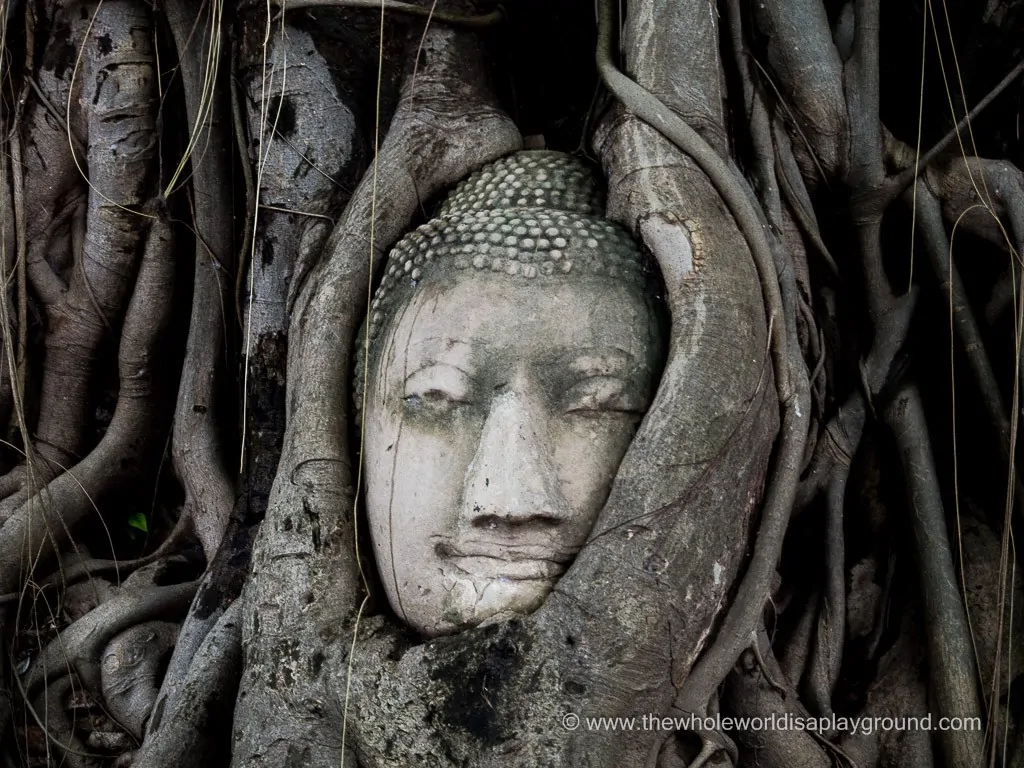 The Maeklong Railway Market!
As soon as the husband showed me a video of a train passing through the tiny Maeklong Railway Market near Bangkok I knew this was a must visit! The market is centered around a railway track and, the moment the train approaches, the awnings and shop fronts are hoisted up to make way for the train as it passes over the fruit and vegetables lining the track! Check out what we got up at Maeklong and our video of the train passing through here! For details of how to get to Maeklong click here!
The market is nicknamed the 'Umbrella Pulldown market' and it was fascinating to watch the traders and passing train in action and definitely gave me a giggle!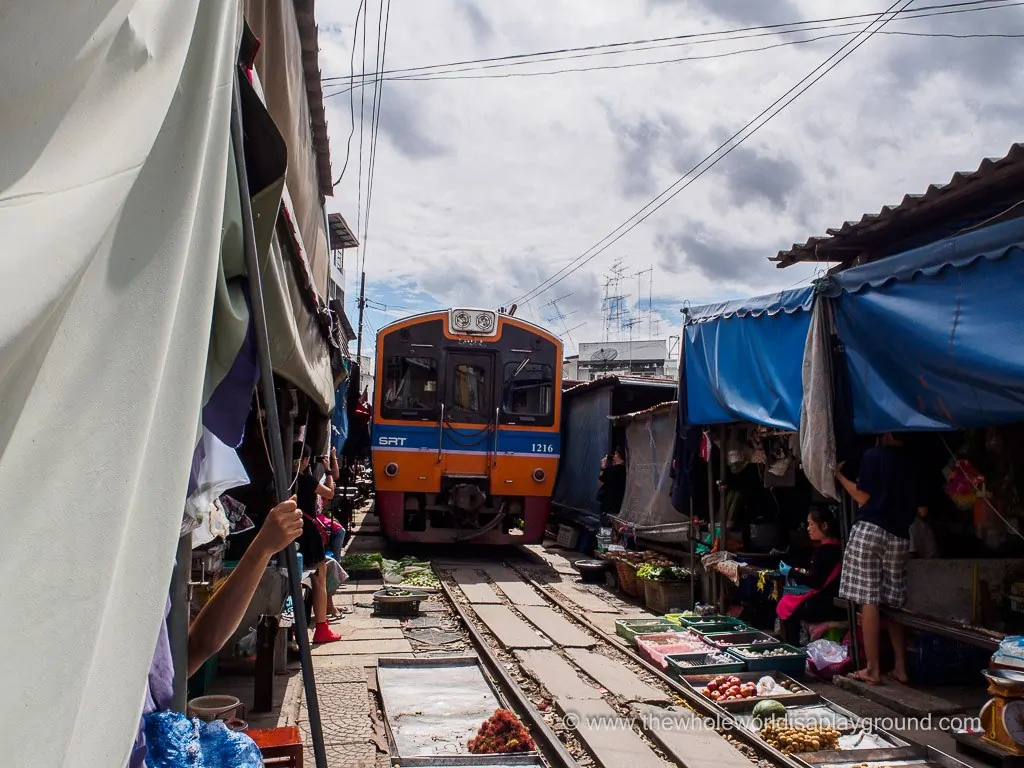 Shopping
I occasionally like to indulge in a spot of retail therapy (ahem, occasionally!) and Bangkok is shopping heaven! There were more night markets, floating markets, high street stores and high end delights than we could count and I felt right at home.
Yes, I'm smiling lovingly at a skirt!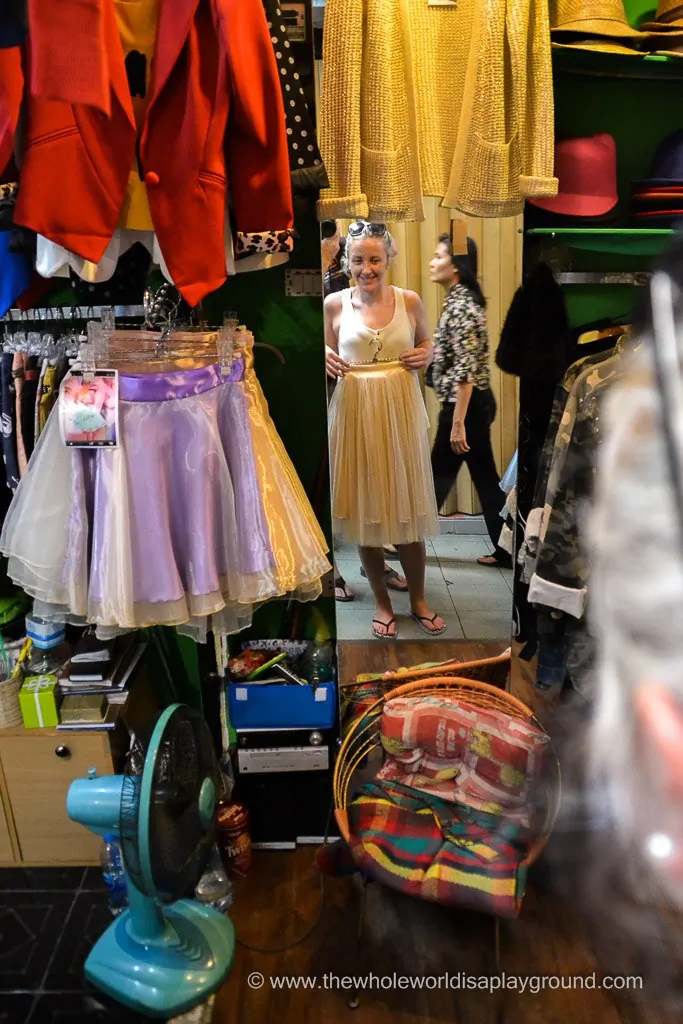 Cocktails at the Hangover Bar!
Bangkok is an awesome city to admire from above and we opted for cocktails with a view at the Lebua SkyBar made famous in the Hangover movie! The views were incredible. As were the lightning storms which meant most of our cocktails were sipped indoors. You win some, you lose some, huh?!


Chilling Out!
I know I said we needed to chill out but is it any surprise we only managed a grand total of 30 minutes sitting by the pool! There was way too much to do and relaxing is what sleeping is for! It was a lovely pool though and I thoroughly enjoyed my Banana Split (a throwback to my childhood for sure!).
Where to stay in Bangkok
We've spent over two months in Bangkok and have had the opportunity to sample some amazing hotels across the city. Our favourites include:
Click here for Bangkok hotel prices
The pool at the JW Marriott: