Bangkok is a chaotic, overwhelming and crazy city full to the brim of temples, shrines, shopping, restaurants and vibrant sightseeing. Once you have ticked off the must see sights Bangkok comes into its own with a plethora of unique sights and quirky hidden gems that are just waiting to be explored. Here's our guide to the best of the less well known sights in Bangkok!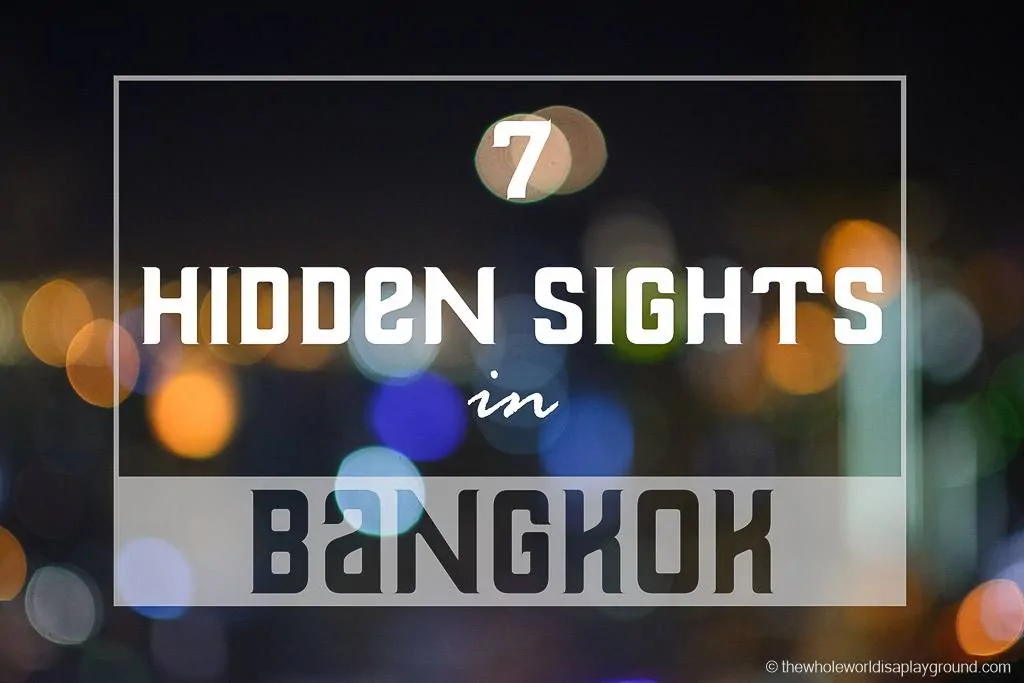 1 | Chao Mae Tuptim Shrine: The Penis Shrine
Small ones, big ones, wooden ones, colourful ones: there are penis replicas everywhere in the Chao Mae Tuptim Shrine in Bangkok! We dissolved in giggles at the sight of hundreds of penis statues at the shrine along the Khlong Saen Saep Canal but the shrine and its phalluses do have a serious purpose: in Thailand they are considered to be a symbol of good luck and are representative of fertility. The shrine is visited by women from all over Thailand who come to worship at the shrine in the hope of falling pregnant.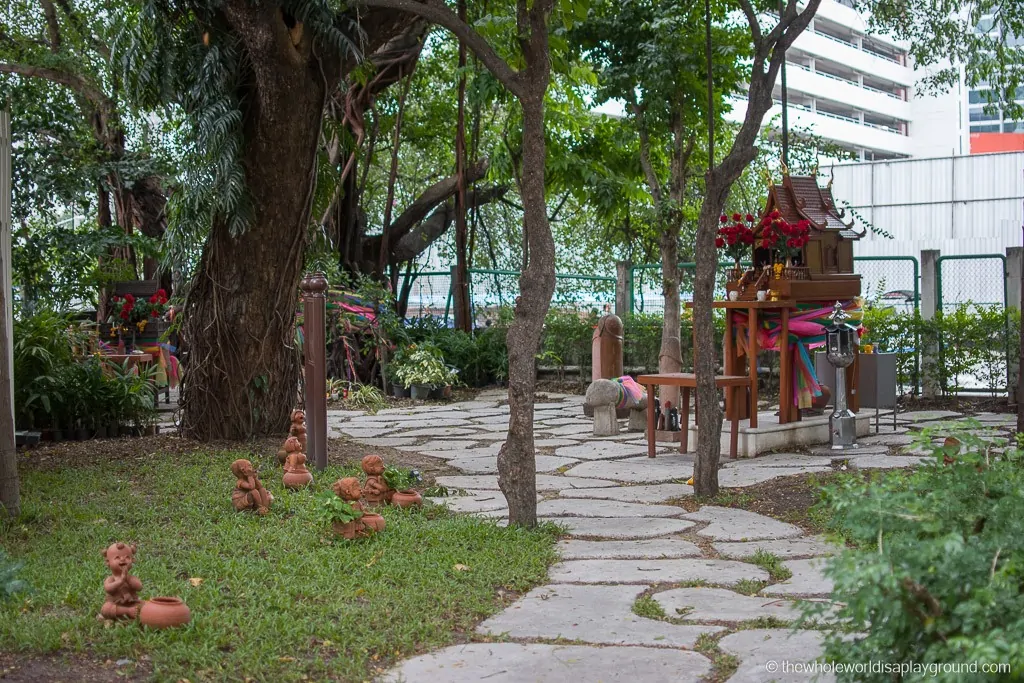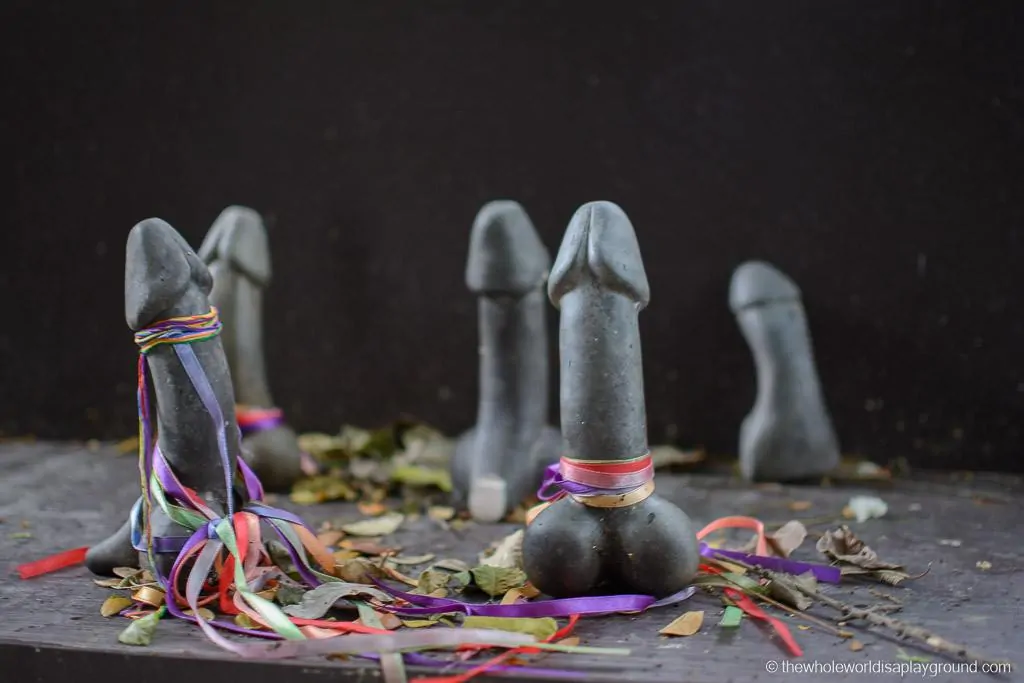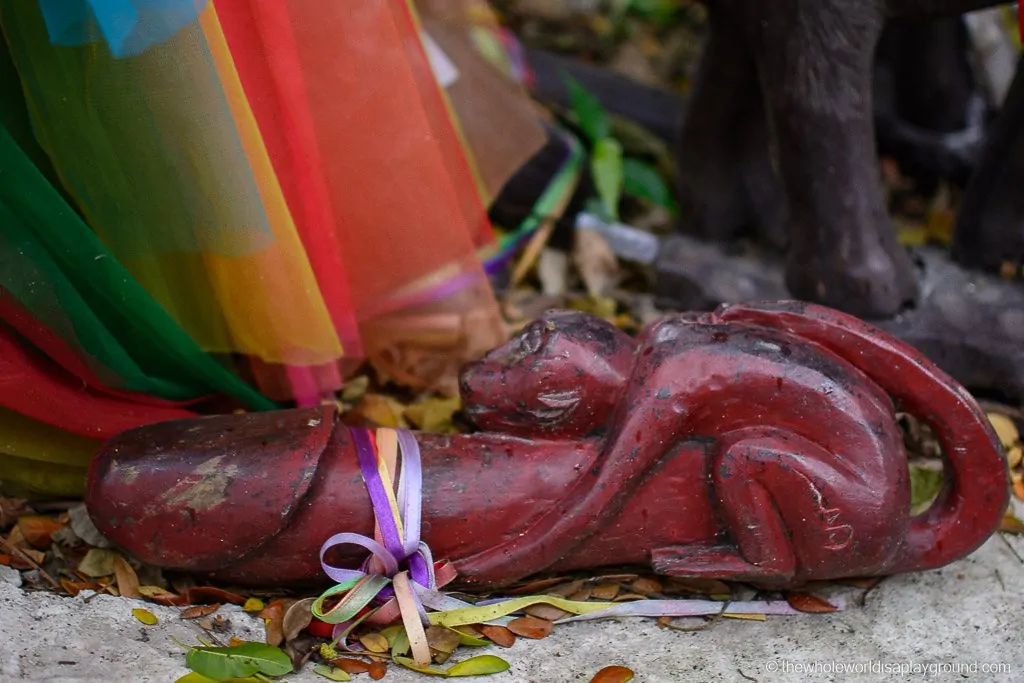 Location: the Chao Mae Tuptim Shrine is located at the back of the Swissotel Bangkok
Where to stay in Bangkok
We've spent over two months in Bangkok and have had the opportunity to sample some amazing hotels across the city. Our favourites include:
Renaissance Bangkok Ratchaprasong Hotel: Our personal favourite hotel in Bangkok and is a real treat. It's close to some amazing rooftop bars and shopping centres – Check prices here

Riva Surya: great value and the river views are superb – Check prices here
Cubic Hostel: is an awesome choice and the perfect option for travelers who love the social side of travel – Check prices here
Aldephi forty nine: is fab value and perfectly located to hop on off the BTS Skytrain – Check prices here
Click here for the best Bangkok hotel prices
2 | David Beckham Buddha
After admiring hundreds and hundreds of golden Buddhas across Bangkok it was strange to spot a familiar face peeking out among the statues: carved into an intricate altar in a Bangkok temple sits a floppy haired David Beckham sporting his football kit!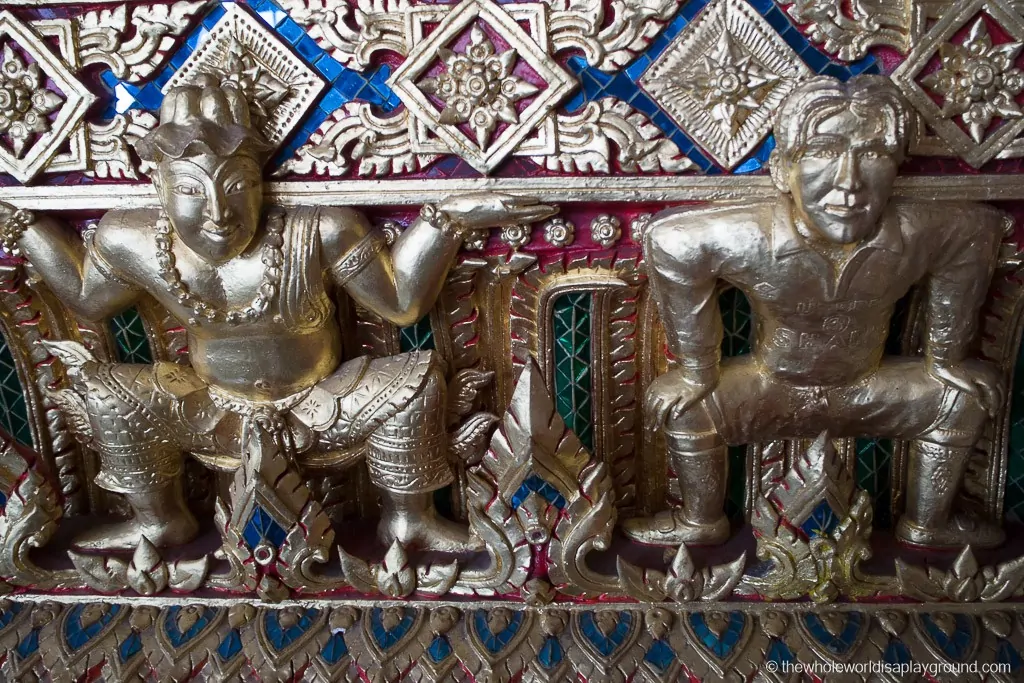 Location: the David Beckham Buddha statue is located in Bangkok's Pariwas temple
3 | Cat Cafe
Cat cafes are exactly as the name suggests: cafes filled with gorgeous, cuddly cats. The idea behind the Bangkok cat cafes is that the tiny Bangkok city living spaces don't lend themselves to keeping a cat so, instead, the locals visit a cat cafe for their cat fix. We spent an amazing afternoon in some beautiful feline company at the cat cafe Caturday and we loved every second! Read more about our Cat Cafe adventures here!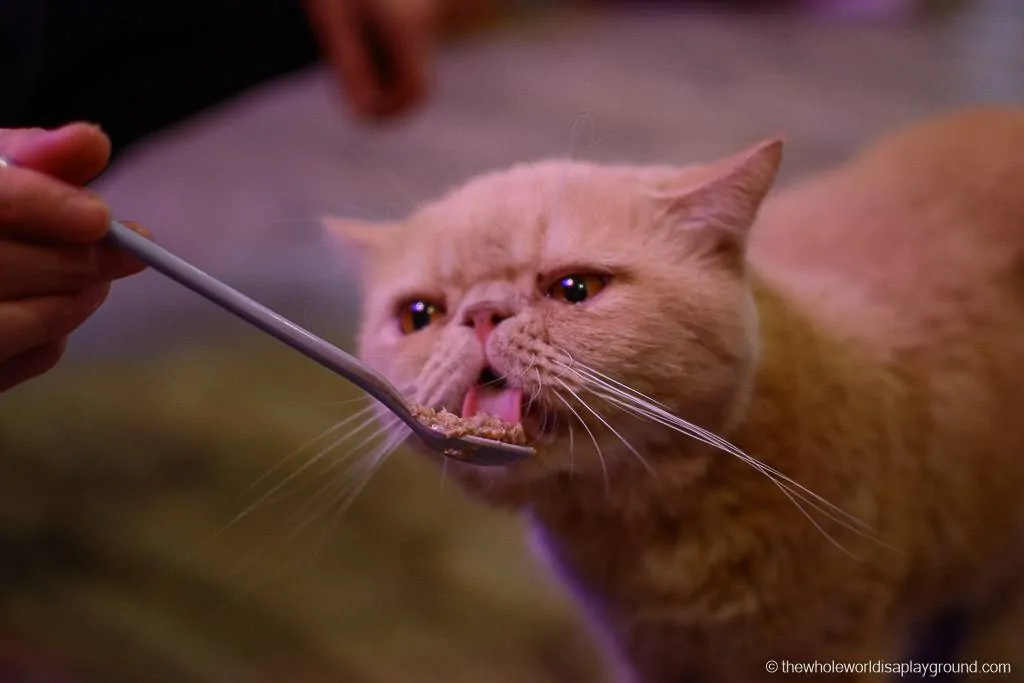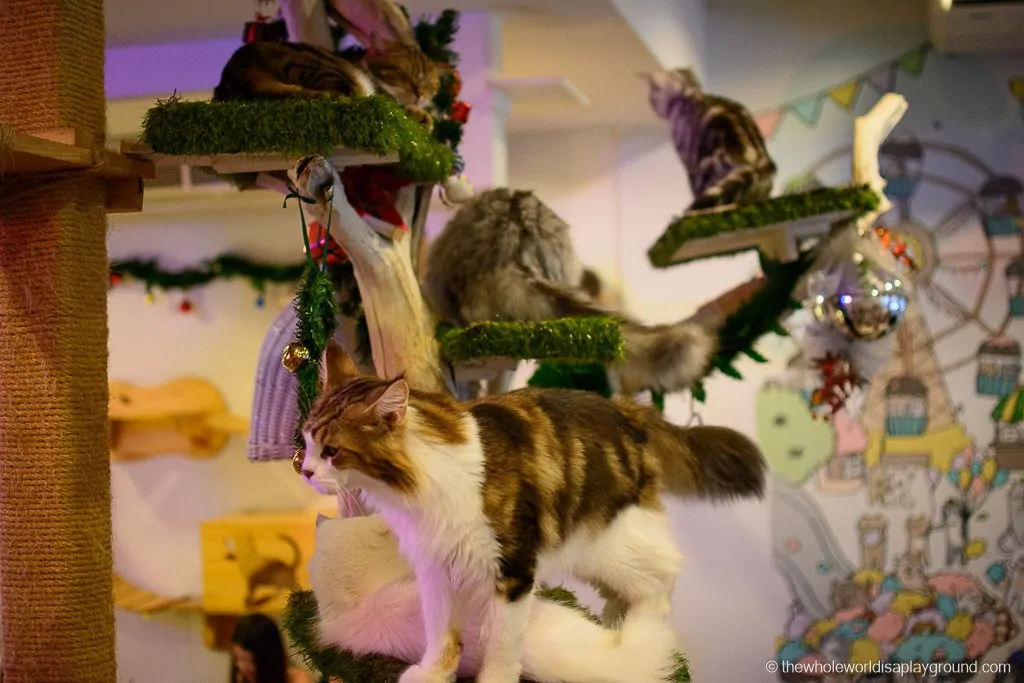 Location: Caturday is located on a side street off the main Phayathai Road close to the Ratchathewi BTS station
4 | Rooftop Bars
In a city crammed full of skyscrapers Bangkok's rooftop bars are an incredible way to see the city from the sky. The Sky Bar at Lebua is the most famous due to its starring role in The Hangover II movie but there are spectacular skyline views in bars all across the city. Bangkok comes alive when darkness falls and there's nothing better than admiring the skyline with a cocktail in hand. Perfection!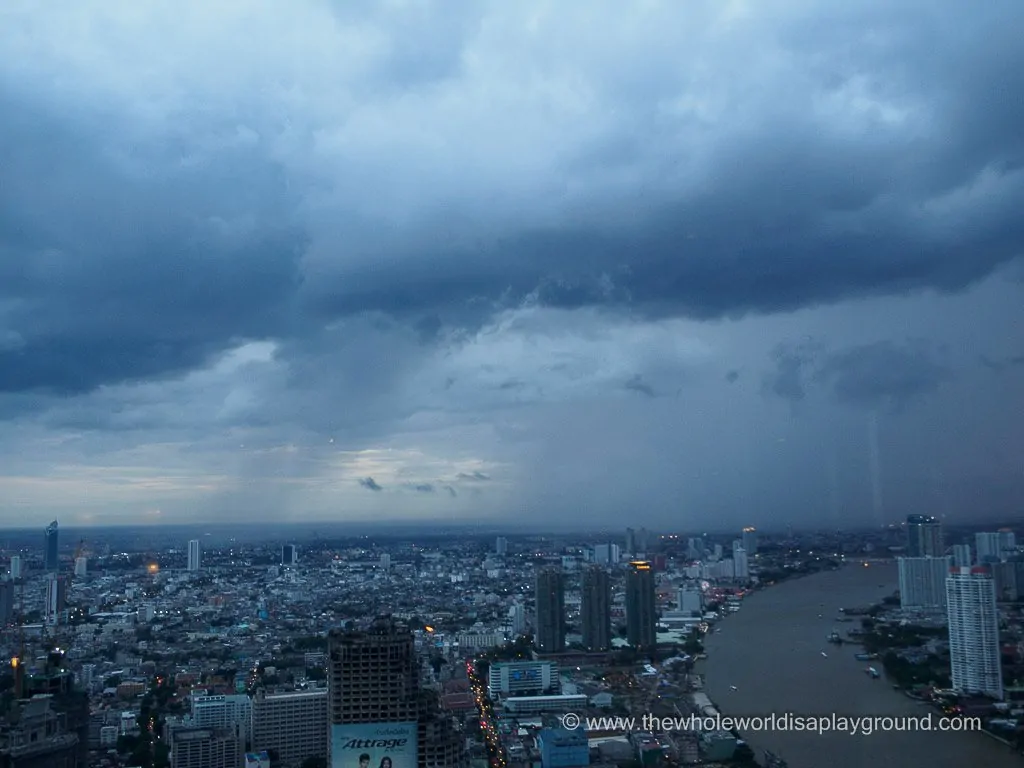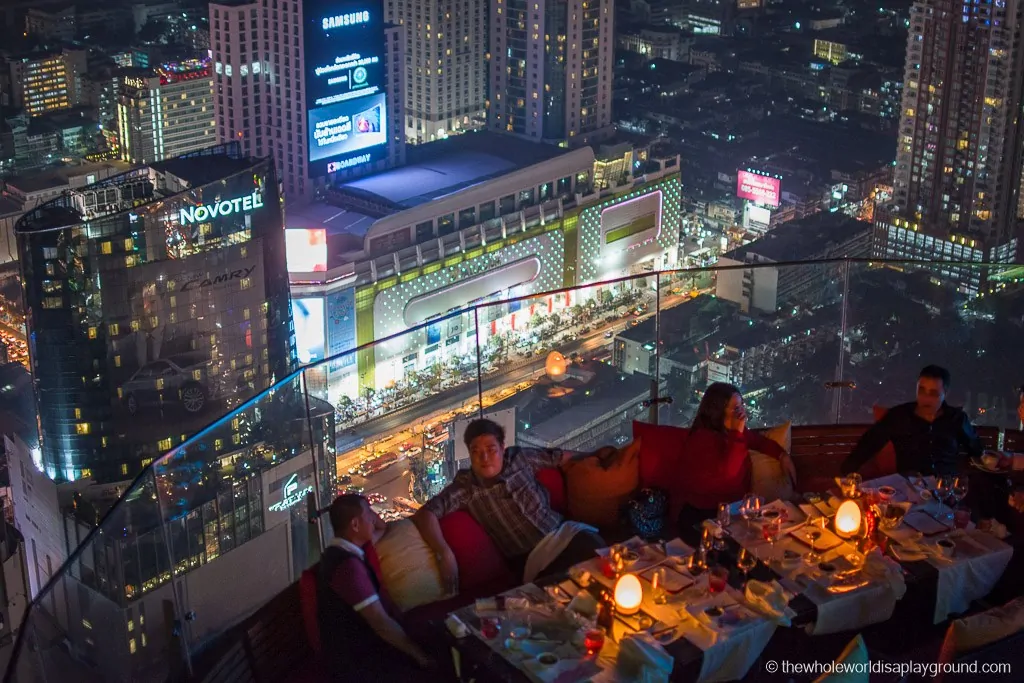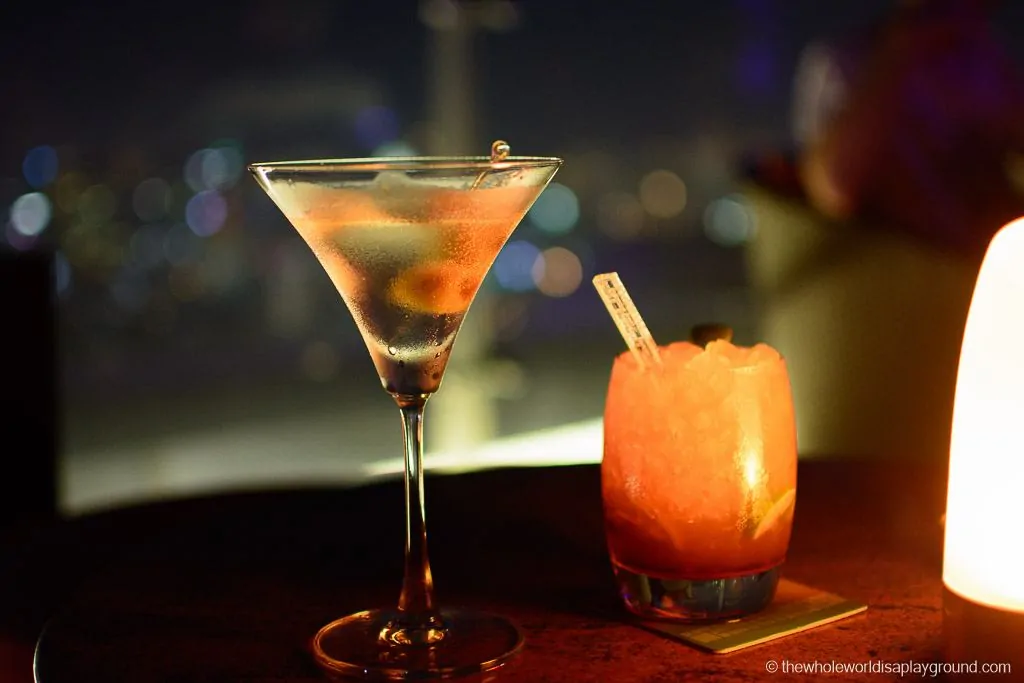 5 | The Flower Market: Pak Khlong Talat
Pak Khlong Talat, which translates to 'the market at the mouth of the canal', is a wholesale Bangkok market and is best known for its flower market. The flower market is an explosion of colour and smell and it's fascinating to see the stall ladies creating the flower garlands, wreaths and bouquets as the smell of jasmine fills the air.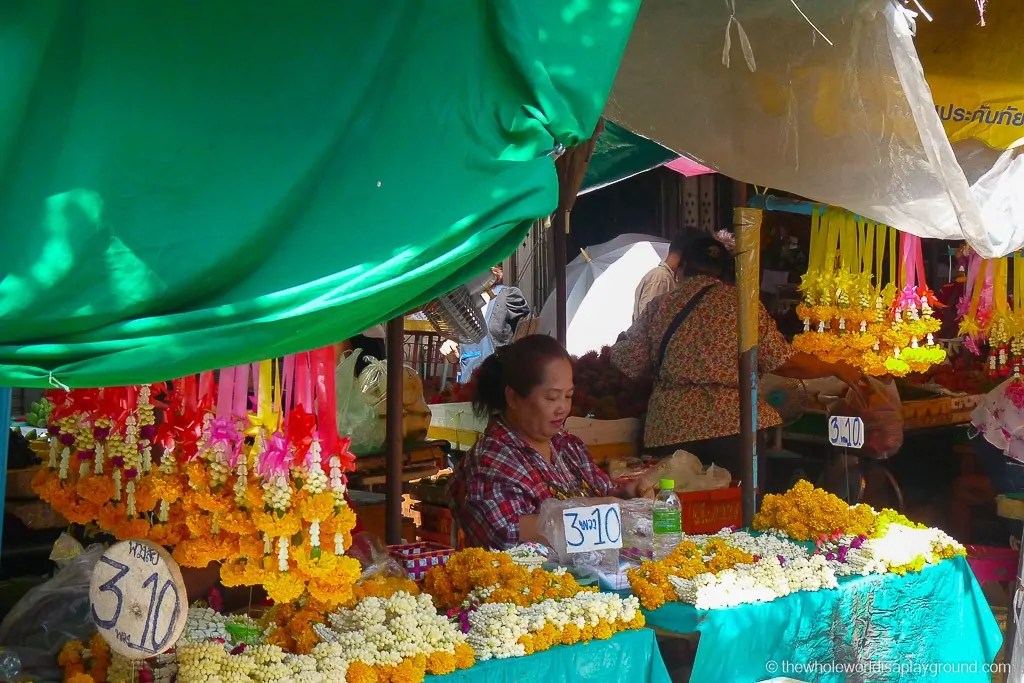 Hidden Gems Outside Bangkok
It took us multiple visits to realise how easy it is to make it outside Bangkok using public transport and Maeklong and Ayutthaya are absolute gems outside the city.
6 | Maeklong Umbrella Market
It's a 90 minute trip from Bangkok but Maeklong Umbrella Market is worth the journey for both the crazy umbrella happenings and its unique insight into local market life. As the train approaches a warning siren sounds to indicate its imminent arrival and this is followed by an instant rush by the stall holders to raise their awnings and make some room for the passing train! The market instantly transforms to an open air market and comes to a standstill as everyone waits for the train to arrive. Check out our Maeklong experience here and click here for details on how to get to Maeklong.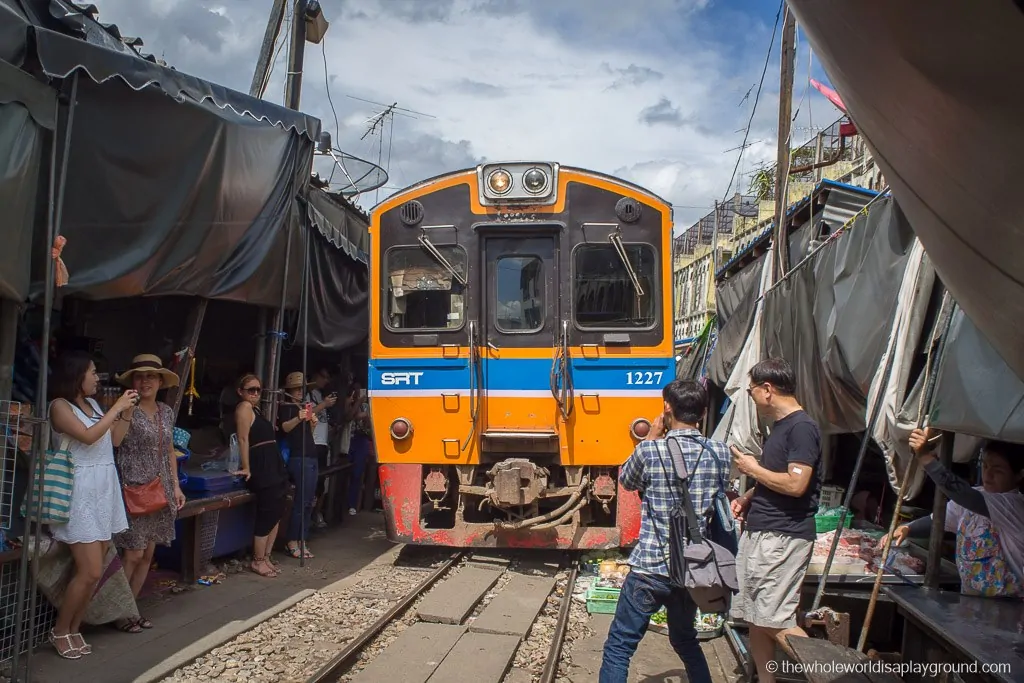 7 | Ayutthaya
Ayutthaya isn't exactly a hidden gem but the fact that it is so easily accessible from Bangkok was news to us. The UNESCO site of Ayutthaya is one hour in a mini van outside Bangkok. The ruins of the glorious old city are fascinating and Buddhas draped in orange sashes are a frequent sight. It's an amazing day trip and one easily done from the capital city. Check out our Ayutthaya experience here and click here for details on how to get to Ayutthaya.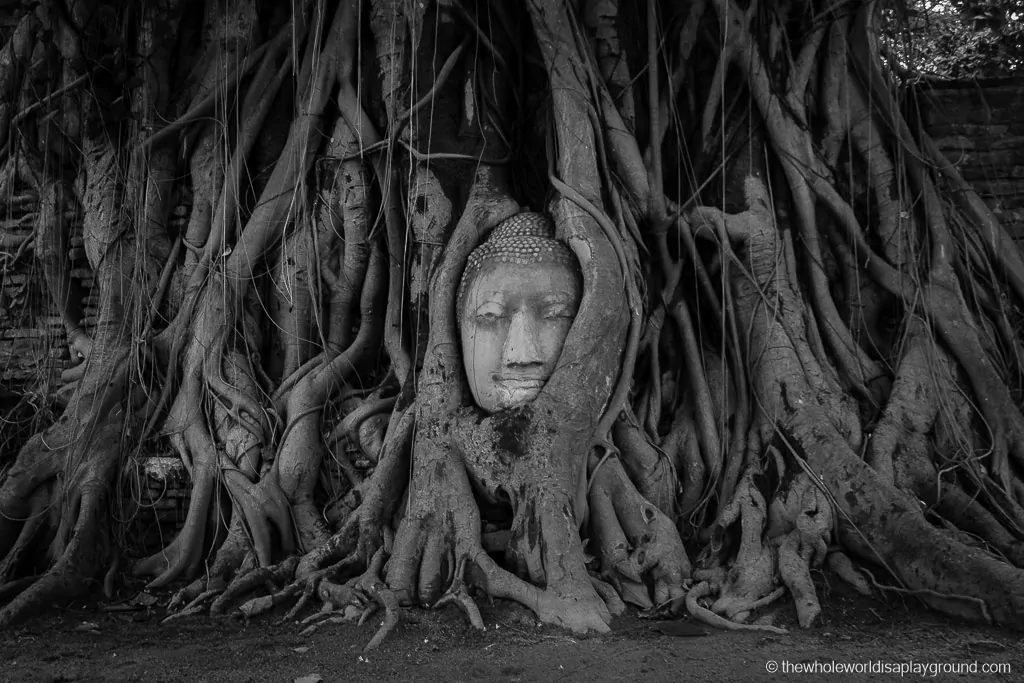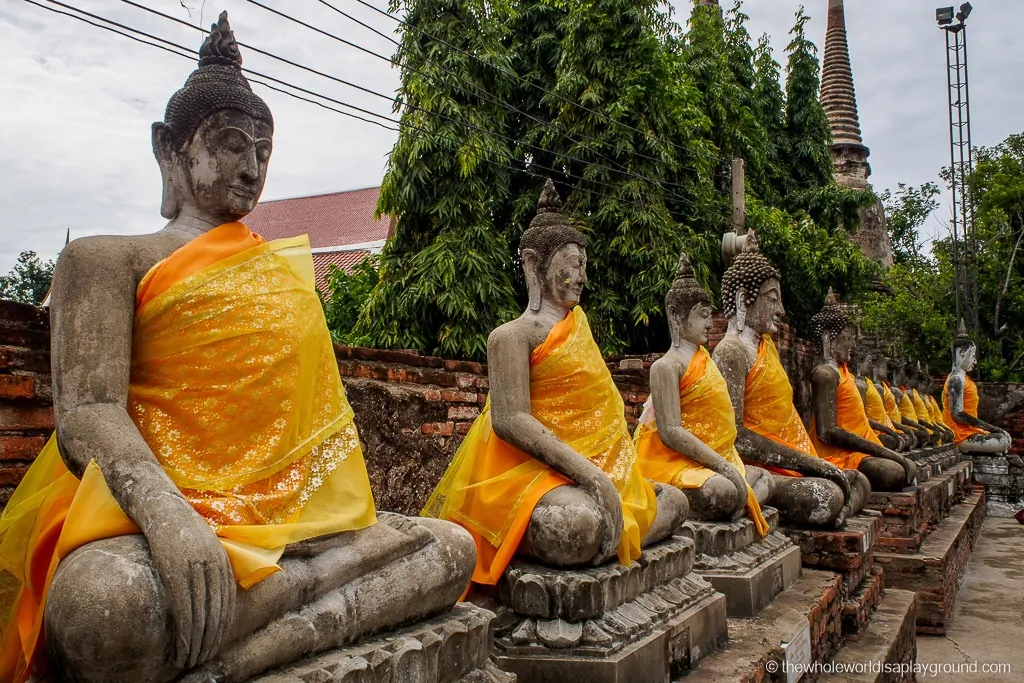 What are your favourite hidden gems in Bangkok? Let us know in the comments!
Pin this article for later: