From fabulous hotels to business class flights we are big fans of luxury travel in The Whole World is a Playground house! We've been so fortunate to squeeze in some amazing luxury travel fun throughout our adventures and we wanted to share our favourites. So for all you lux travel fans: here's our 10 ultimate luxury travel experiences from our travels around the globe!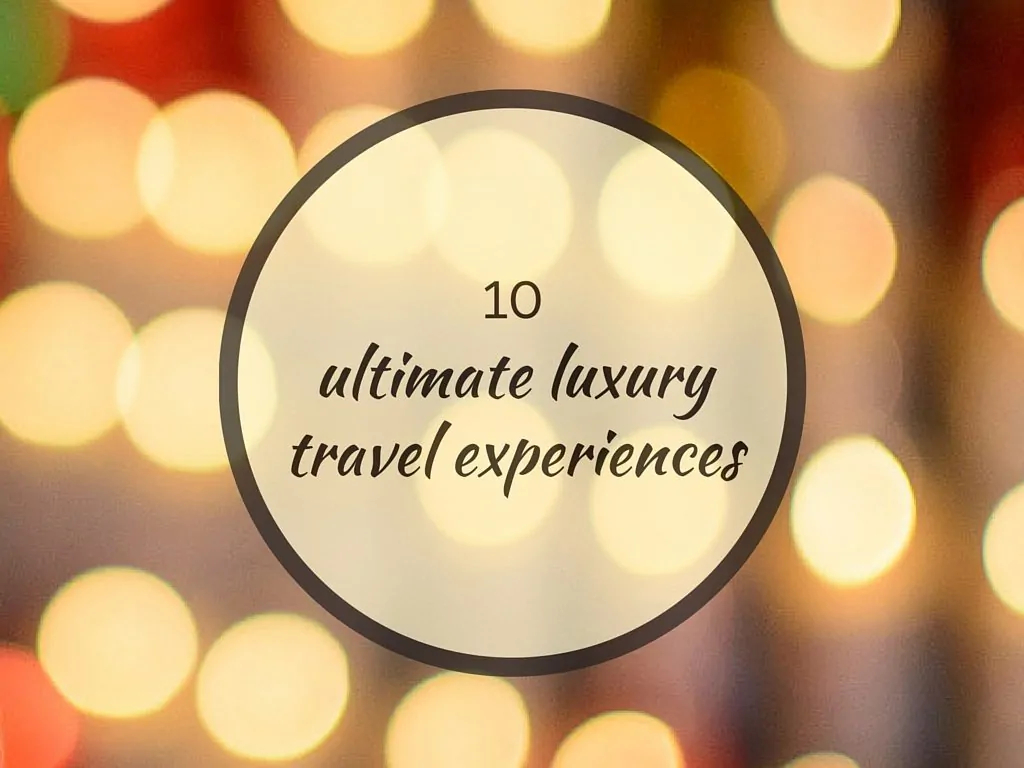 1 | 7* Cocktails at the Burj Al Arab Hotel Dubai
The Burj Al Arab is one of the most luxurious hotels in the world and often described as a 7* hotel. With our 27th floor Skyview Bar evening cocktail reservation secured we made the coveted bridge crossing leading to a luxurious, gold filled extravaganza. Cocktails in hand, we watched the sunset over the Arab Peninsula with the backdrop of a twinkling Dubai. Bliss! The gold is literally dripping from the ceilings at the outrageous Burj Al Arab!
Read more about our Burj Al Arab adventures here!
2 | A 3 Michelin Star 10 course lunch at Per Se in New York
Making the decision to leave our New York lives wasn't easy and we decided to round off our love affair with the city with lunch at one of the most sought after and expensive restaurants in the world. A 4 hour lavish affair resulted which included 10 courses, a wine pairing and some of the most incredible food we've ever tasted. We knew we'd chosen the perfect farewell to the concrete jungle.
Read more about our Per Se lunch here!
3 | A helicopter ride and champagne lunch at the Grand Canyon
During an epic Vegas weekend with our even more epic New York gang, we opted to visit the Grand Canyon in absolute style. A limo, a helicopter ride through the Canyon and a champagne lunch at its base, it doesn't get much better than Vegas baby! As we soared through the Canyon to the soundtrack of Wagner's Ride of the Valkyries (think Apocalypse Now!) it felt like we were in a movie!
Check out our Grand Canyon fun!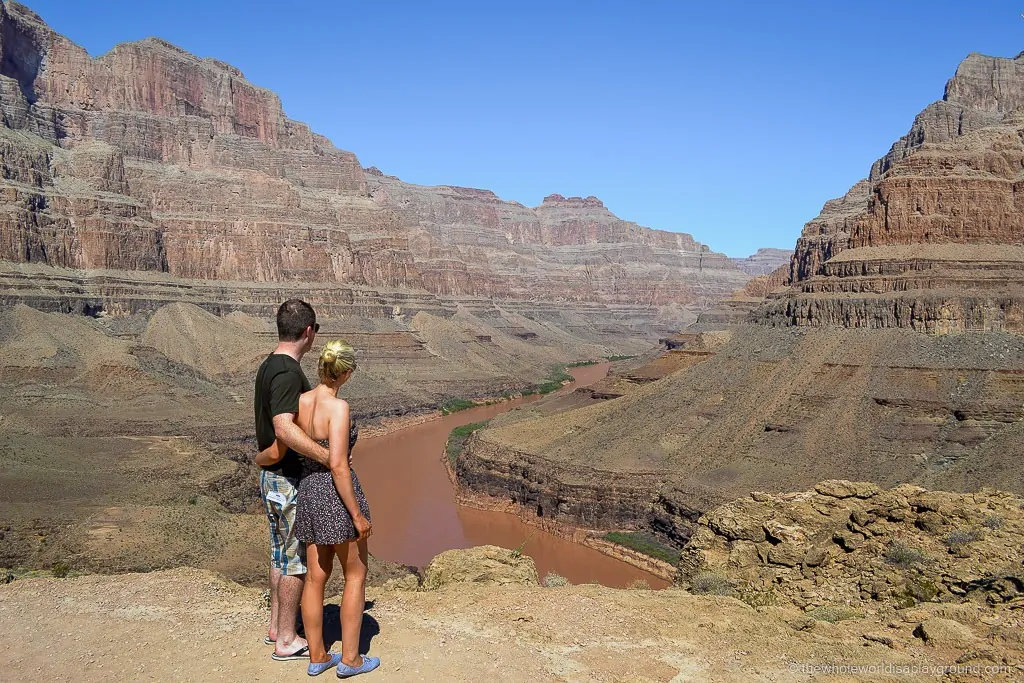 4 | Chilling out in an Emirates first class private suite
Our life motto is 'treat yourself' and treat ourselves we did with a Hong Kong to Bangkok jaunt in an Emirates First Class Private Suite. It's easy to get lost in a world of pure luxury at 30,000 feet where Don Perignon champagne flows like water and one is asked if they would like to reserve a shower slot! It's an experience we'd repeat in a heartbeat!
The Langham Chicago is often touted as one of the top hotels in the world and we decided to go all out with a club room during our 5 night stay. A stunning bedroom, an incredible butler and a luxurious club lounge retreat overlooking the Chicago River: we were reluctant to leave the hotel at all!
Check out our club Langham adventures here!
6 | Popcorn and champagne in the Emirates lounge Dubai
We love nothing more than a good flagship lounge to while away some airport hours and the Emirates Business Class lounge in its Dubai home is one of the best we've come across. Every need is catered for from spa treatments to gourmet dinners but it's the popcorn, hot dog and champagne combination that stole my heart!
On a honeymoon stopover in Hanoi we couldn't miss the opportunity to sail through the iconic Halong Bay. A luxury cruise was a necessity (there were no party boats getting within a mile of this honeymoon!) and we spent 2 fab nights on a luxury Halong Bay cruise. Fresh seafood lunches and evening cocktails on deck were the highlight as well as the stunning backdrop of the UNESCO World Heritage Site of Halong Bay.
Check out our wrap up of our Halong Bay time here!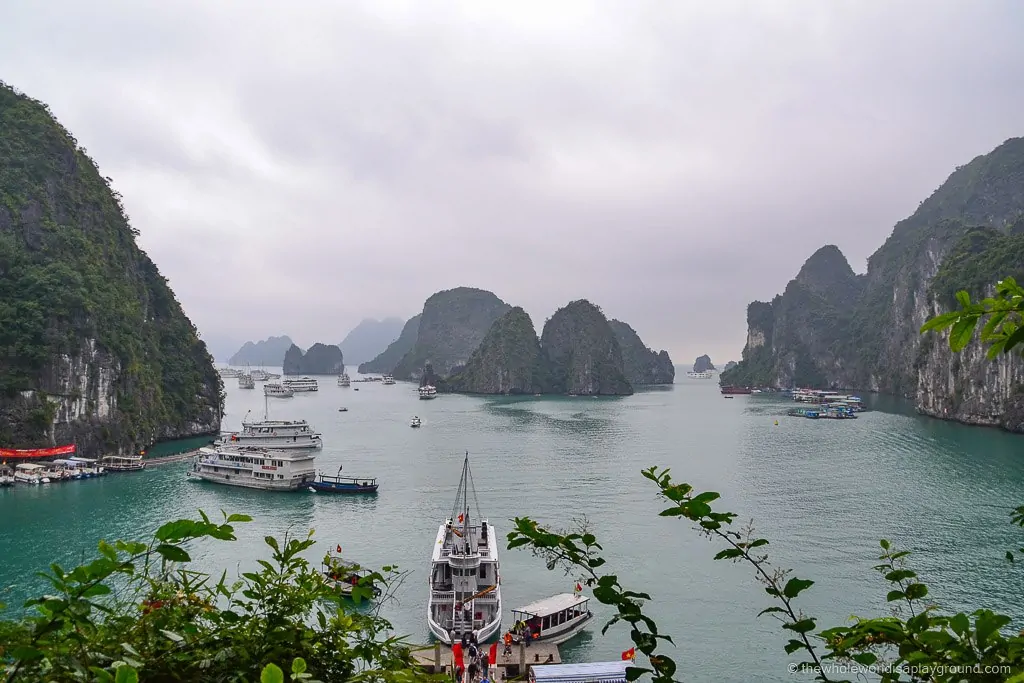 8 | Champagne breakfast at the New York Cafe, Budapest
The New York cafe is an iconic Budapest landmark and we had the chance to visit many times during our stay at the Boscolo Budapest Hotel where it is housed. A champagne breakfast under the almost Sistine Chapel like ceiling was our favourite moment of a completely amazing trip. In hindsight, maybe 8am was a little early to indulge in some bubbly but it did lead to an excellent day's sightseeing!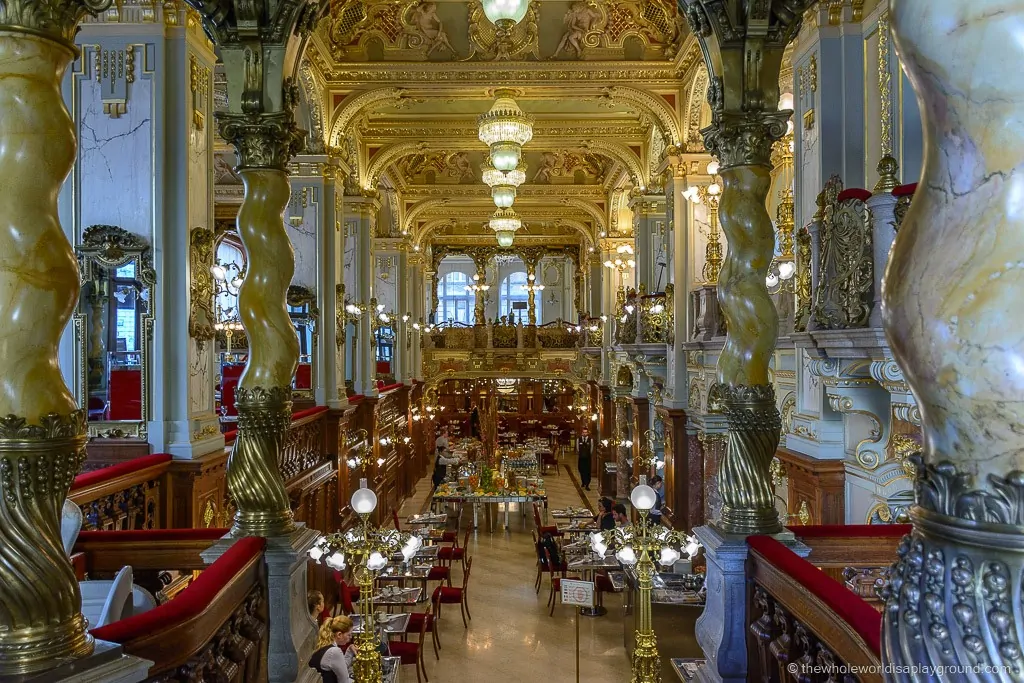 9 | Infinity pool overlooking Mount Popa, Myanmar
A well placed infinity pool is a deal maker and our most incredible infinity pool memories are from overlooking Mount Popa, an extinct volcano topped by sacred monastery, in Myanmar. Under the backdrop of the glistening golden temples and surrounded by tropical jungle, we couldn't help but appreciate our villa at the Mount Popa resort!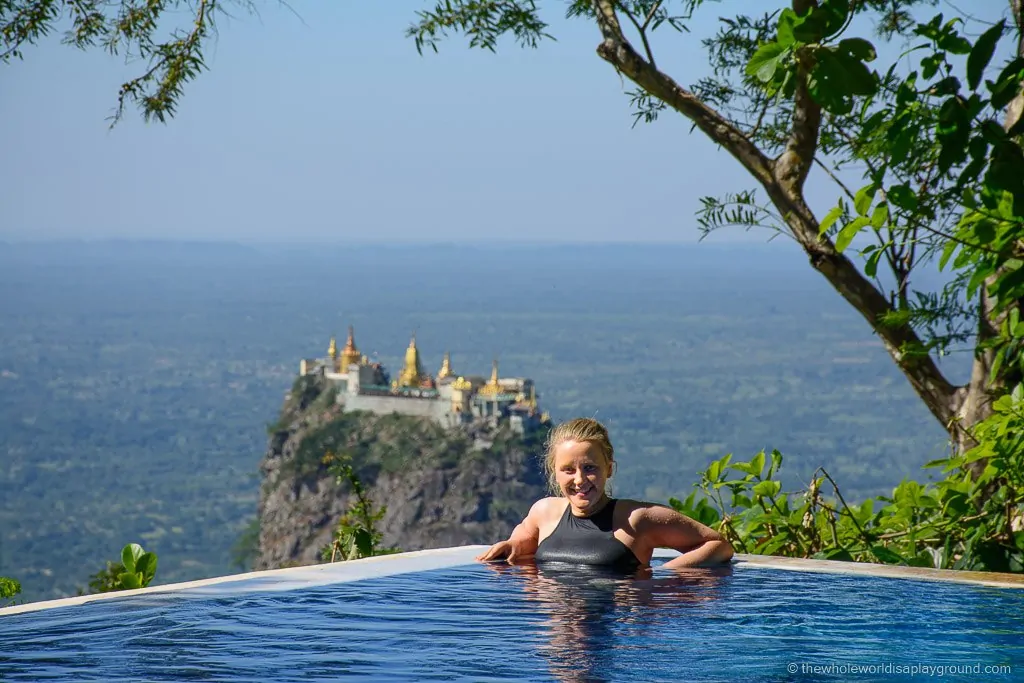 10 | Sleep in a castle
Remember when we were little and had dreams of being Princes and Princesses? It's quite likely that staying in a castle is the closest most of us are going to get to achieving that childhood fantasy! Ireland is a castle lovers dream and, as a special treat for our wedding day, we rented a Castle to host our reception. Yep, 3 nights in our very own castle with our very own butler, four poster beds and gargoyles…what more could we ask for on a perfect day?!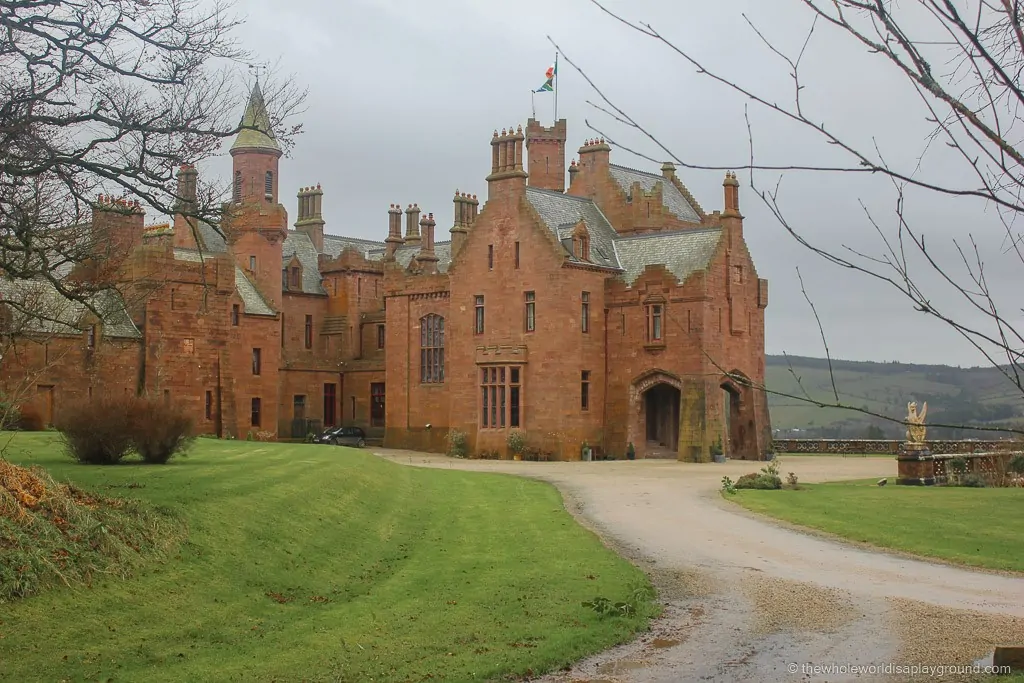 So there you have it: our 10 best luxury travel experiences! Here's to many more!
Let us know your ultimate luxury travel experiences – tell us in the comments!